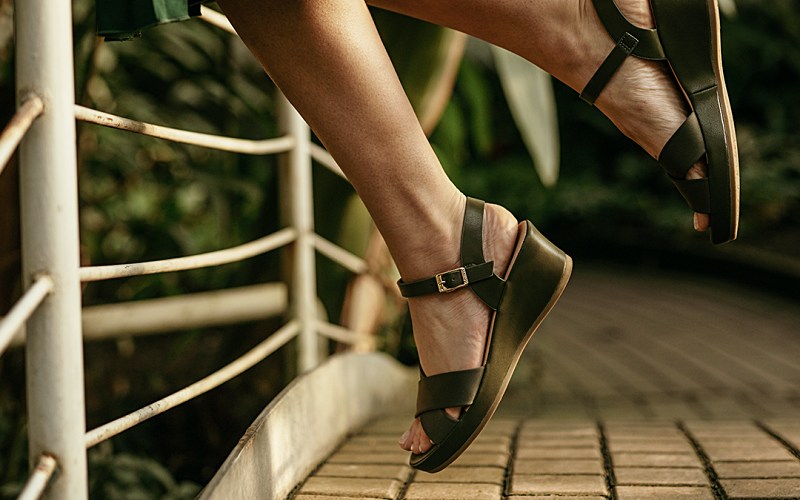 Staying true to its mission of providing stylish comfort at its best, Bata has pulled no stops in its new release of an improved Comfit collection. The revamped Comfit collection features extra cushioning with its thick padded insoles; providing far more superior comfort. Through Bata's innovation, it has also ensured the Comfit collection comes with skin-soft upper material for frictionless all-day movement. This guarantees a truly comfortable fit.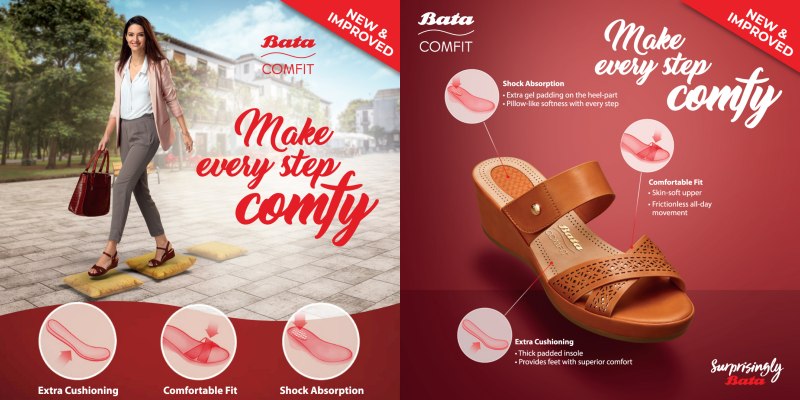 On top of that, the all-new Comfit range boasts maximum shock absorption thanks to its extra gel padding on the heel section. This added feature provides the sensation of pillow-like softness with every step – this clearly justifies the Comfit's tagline: Make Every Step Comfy.
There is simply no doubt that aesthetics play a huge part in our lives. This is why Bata took extra measures to put forth a fresh new spin on the latest Comfit collection – by incorporating a seamless integration of comfort and style with high-quality materials. This is evident in the collection's highlight product, the Bettina. This product, available in 2 models, fashions a more modern look. Aimed towards both younger & older consumers, the Bettina is a versatile, comfortable, and stylish product.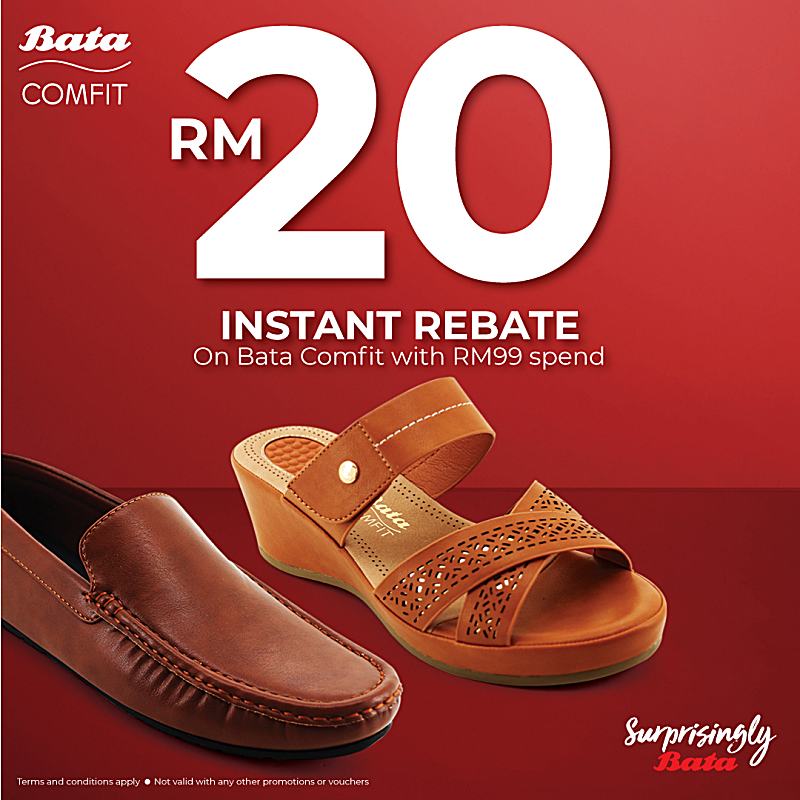 To celebrate this new launch of the Bata Comfit line, Bata Malaysia is currently offering a RM20 instant rebate for purchases of RM99 in a single receipt that includes a pair of Bata Comfit. This promo is valid up till February 23rd, 2020 at Bata stores nationwide.
For more information about the Bata Collection, visit Bata Malaysia on Facebook