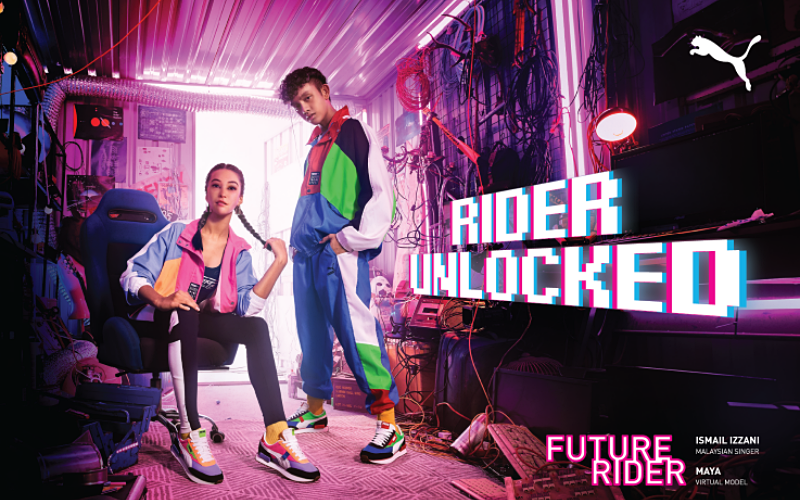 Sports brand PUMA is giving their iconic 80s running shoe; FAST RIDER a fresh look for 2020. The all new FUTURE RIDER and STYLE RIDER dynamically combines futuristic and retro designs with its vibrant colour combos and nostalgic style nods to the next generation of playful, casual-cool street style.
The FUTURE RIDER shows off a sleek white midsole and Formstrip as well as black suede overlays and drops in a vibrant blue colour paired with red and neon green or juxtaposed with bold 80s colour splashes like neon green, pink, orange and violet. The new FUTURE RIDER also references the past with a corrugated outsole inspired by the original FAST RIDER's Federbein conical studs, in addition to a TPU heel stabilizer for added balance. The STYLE RIDER carries a bit more flash, featuring a nylon upper and suede overlays in bright and black. The shoe boasts a striking midsole in vibrant red and white, plus new shock-absorbing RIDERFOAM for high rebound. This is all topped off with a retro-inspired corrugated outsole and the white Formstrip.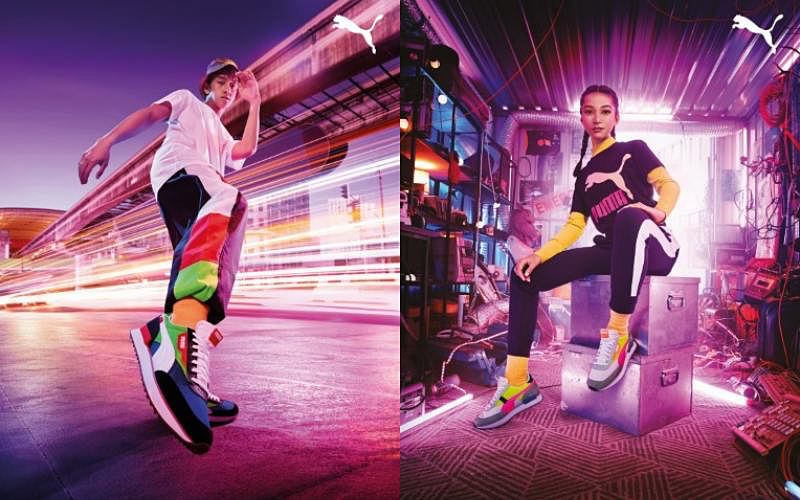 MAYA
The PUMA RIDER will be launched in Southeast Asia with the introduction of MAYA, @mayaaa.gram — the region's first ever virtual influencer, and a symbol of Southeast Asian pride. Maya will front the PUMA RIDER campaign alongside three new regional ambassadors - Ismail Izzani from Malaysia, Tosh Zhang from Singapore and Adipati Dolken from Indonesia. Together, these regional icons will feature in a fresh, novel campaign where they take on the identities of 'players' and enter a futro-inspired virtual world. Ismail, Tosh and Adipati, run and leap alongside Maya, in the cybernetic landscape to overcome obstacles and open a pathway into the future, all while engaging the audiences in building a Southeast Asian culture story together.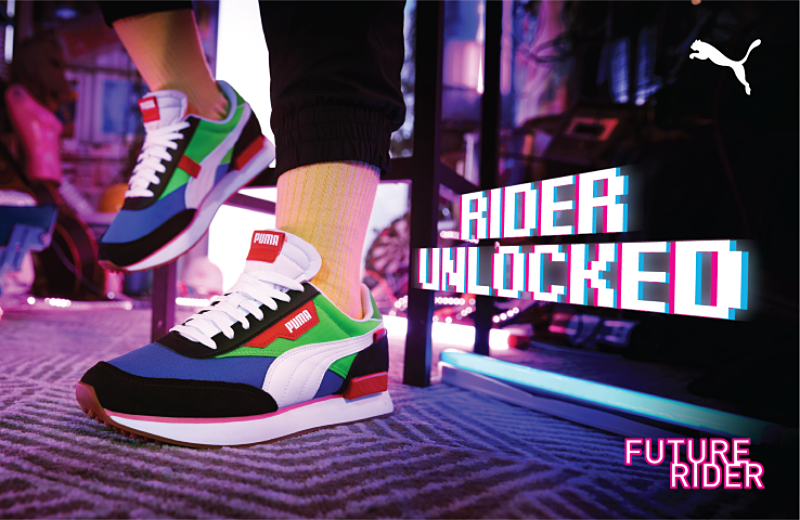 RIDER CHALLENGE (March 23rd – April 26th, 2020)
Audiences in Malaysia, Singapore and Indonesia can also experience the cybernetic, gaming world of Maya by taking part in the RIDER Challenge. Slated to launch on March 23rd 2020 and hosted on a dedicated microsite, the 5-week RIDER Challenge is a web-based game where points can be accumulated to win prizes on a weekly basis, including a grand prize of a year-long supply of PUMA shoes!

PUMA's new FUTURE RIDER and STYLE RIDER arrive in Malaysia on February 22nd and will be available at PUMA.com, and across PUMA stores and retail partner outlets nationwide, priced at RM 429.00.