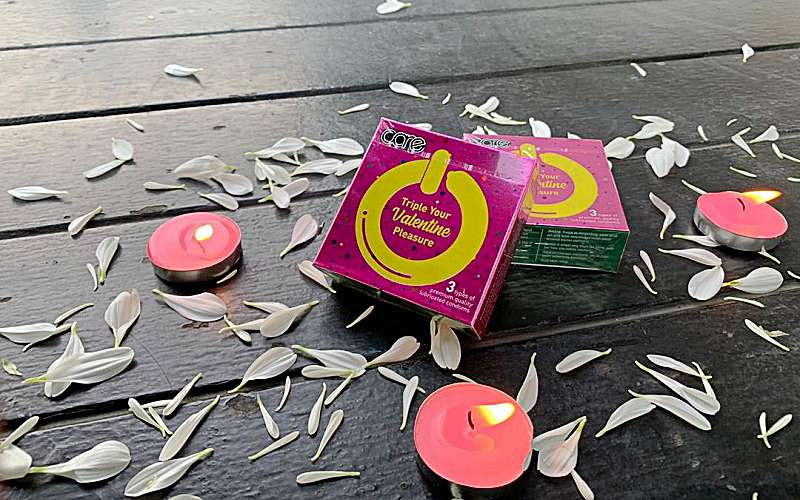 Care Latex introduces a special product, 'Triple Your Valentine Pleasure' in conjunction with Valentine's Day.
A box of love containing 3 types of premium quality lubricated condoms i.e. the skin thin condom, the contoured dotted condom with perfume and the perfect fit condom with vanilla fragrance, is perfectly packaged to satisfy every desire of consumers. These three types of condoms were specially picked among the wide variety of other condom products produced by Care Latex to get consumers all covered for the occasion.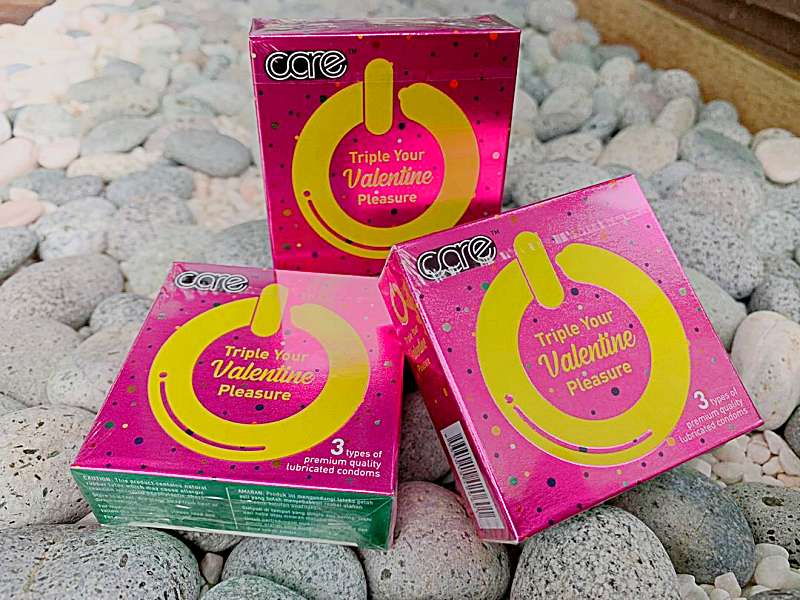 The skin thin condom (NIPIS) is a newly launched product by Care Latex, which set a record in the Malaysia's Book of Records for being the country's made thinnest condom. It's so thin that it makes partners feel that there is nothing between them, taking them to a whole new level of intimacy.
The contoured dotted condom with perfume is a product that has a dotted texture which adds vibrancy and pleasure during sexual intercourse. It's exciting fragrance enhances the mood for making love. The perfect fit condom with vanilla fragrance fits just like a glove, optimizing lovemaking pleasure and comes with a soothing fragrance.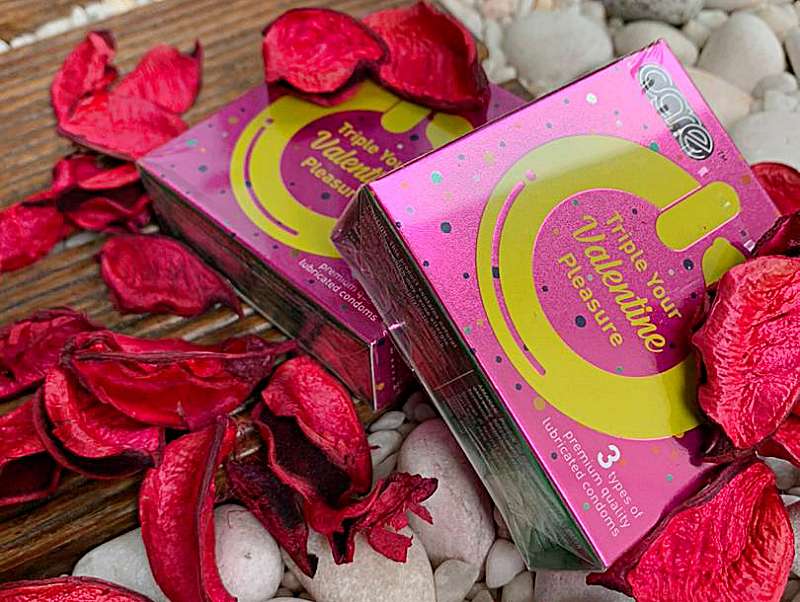 The launch of Triple Your Valentine Pleasure aims to enhance sexual pleasure while encouraging people to practice safe sex, it is a way to show love and care to our partner. Coupled with the focus of fulfilling the needs of consumers, Care Latex gives an assurance that each condom had passed through stringent tests to conform to internationally accepted standards.
Valentine's Day as we know, has always been about showing our loved ones love, affection and passion. The Triple Your Valentine Pleasure is packaged to boost pleasure and confidence in addition to providing safety during sexual intercourse.
This product is available exclusively at 7-Eleven while stocks last.